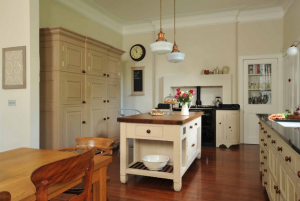 Lighting can transform your kitchen from drab to fab. While homeowners focus on cabinets and countertops during a kitchen renovation, they miss the opportunity to add some unique qualities with lighting. Below, we will touch upon some beautiful lighting options for  your new dream kitchen.
Under Cabinet Lighting
With a few LED strips, a dim and dark space can look absolutely gorgeous! Direct downlight will make cutting, chopping, cooking and cleaning much easier.
Pendants
Some people shy away from using pendants in the kitchen, but they sure do offer a topic for conversation. A directional spot used to highlight specific surfaces in the kitchen can truly distinguish the kitchen from other rooms in the home. A good pendant is low maintenance and provides plenty of ambient lighting.
Recessed Lighting
One of the most common tasks that our electricians work on is the installation of recessed lighting. This specific type of lighting is popular due to the multitude of light types but mostly because they can be wired to a dimmer.
Track Lighting
Modern track lighting has evolved over the years as it offers small, easily mounted lights. With the advancements in track lighting, new tracks and LEDs mean that any kind of light fixture can fit on the track.
When you need lights installed in the Greater Boston Area, contact Cardoso Electrical Services at (781) 246-7700.