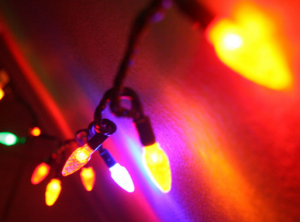 Happy Holidays from the team at Cardoso Electrical Services! Now that the holiday season is quickly arriving, we want to make sure everyone has a safe and happy time! With the installation of holiday lights, safety can go out the window. We love getting called for repairs but our residential electricians don't want to see our customers suffering from injuries. Check out some helpful tips below to stay safe this holiday season.
Inspect Wiring
Since lights, ornaments and electrical equipment have been stored in boxes for months, they could have accrued damage from a number of sources. Never use wires that are cracked, cut or damaged.
Follow the Label
Never use an outdoor light inside the home or vice versa. Outdoor wires are designed to be used outside as they are weather-protected and hardier.
Don't Overwork the Outlets
An outlet can only supply so much power so if you overload the outlet, you're just asking for an electrical fire. Also be aware of your breaker's limitations.
Keep Cords Out of the Way
Don't let furniture touch the cords and never have cords in high traffic areas.
Electrical burns are a serious threat that should be taken care of immediately. Don't set up holiday lights on your own without being informed of the repercussions.  Contact Cardoso Electrical Services for professional holiday light installation in MA.