Utility bills can shoot through the roof due to the refrigerator soaking up electricity. Fortunately, there are a few tricks you can take to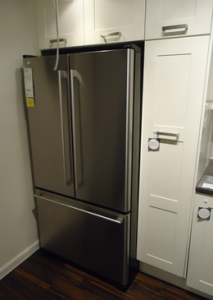 make your fridge more energy efficient.
1. Regulate your temperature without turning it down to the lowest setting. Keep the temperature lower than recommended to save on electric bills.
2. Be sure to check to coils on the rear of your fridge because if they build up dust or residue, this causes them to act as heat insulators. Your refrigerator will then use more energy than required.
3. Try to keep your refrigerator as cold as possible. The more items in the fridge, the less empty space that it will need to cool.
4. Never keep your refrigerator in locations that are warm such as microwaves and ovens.
5. Don't put hot food in the fridge because you are forcing your fridge to work harder to cool down food in a particular temperature.