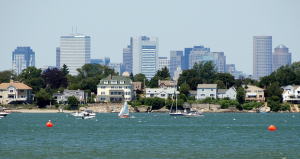 Quincy, MA offers more than just a short trip into the historical city of Boston. This hot-spot is home to some of the most notable museums in the area including the United States Naval Shipbuilding Museum and the Dorothy Quincy Homestead. Along with this, Quincy is the ideal location for young professionals seeking a career in the city while maintaining a more quiet lifestyle. Families can adapt quickly to this area as the streets are aligned with casual dining, water activities and historical parks. Among the vast amount of businesses, Cardoso Electrical is honored to be Quincy's go to electrical company. Offering both residential and commercial services in Quincy MA, we aim to provide top tier quality work. Each of our technicians has undergone extensive background checks and training to handle any type of electrical situation. We never limit ourselves to simple lighting and fixture installations; Our electricians go above and beyond with every job we do.
Some of our services include:
Code corrections
Outdoor lighting & controls
Generator installations
Computer circuits
Outlets & switches
Basement finish wiring
Inspections & testing
Aluminum wiring repairs
As a company that has been in business for 10 years, we understand the hassle that comes with electrical issues. Because of this, we offer 24/7 emergency services in Quincy, MA. We provide preventative audits, emergency response planning and emergency generator capabilities, leaving you with a peace of mind. Contact Cardoso Electrical Services today for high quality electrical work in Quincy.