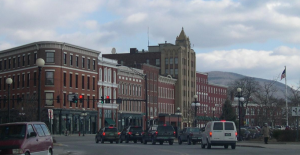 Cardoso Electrical Services is a fully licensed and insured 24/7 emergency electrician in Massachusetts, New Hampshire, Maine and Vermont. Based in the North Shore in the town of Wakefield, MA we are proud to service Rutland, VT and the surrounding towns.
Rutland is located in Rutland County and has a population of about 16,495. With streets in the downtown area dating back as far as the mid 19th century, buildings in Rutland have been placed in the National Register of Historic Places. The Rutland Halloween parade was even a setting in the Batman and Justice League comics.The Vermont State Fair is held every September on the Rutland fair grounds.
If your looking for any residential, commercial or industrial electrical work Cardoso Electrical Service can do it all. We provide quotes for projects and take pride in our ability to match all prices for all devices and electrical apparatuses to be used. Our services include inspections, installations (telephone, internet & t.v.), wiring, 24/7 emergency service, handling circuit breakers, HVAC controls & more.