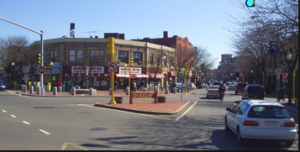 Somerville is a dynamic city located in Middlesex County of Massachusetts. Boasting a population of over 80,000 and located only 2 miles northwest of Boston, Somerville is one of the most desired places to live in Massachusetts. There is truly never a dull moment here, as swarms of tourists and residents parade the streets to peruse the unique shops and explore the array of cuisine. The Tibet Arts and Brazilian Cultural Center both bring an enormous amount of diversity.
Cardoso Electrical Services offers our services to both businesses and residences in Somerville, even offering 24/7 emergency services for those difficult situations. Our team is equipped to handle every type of electrical situation including exhaust fans, service upgrades, new lighting installations and repairs. From the more miniscule projects like electrical work for home remodels to challenging tasks such as neon repairs and infrared panel scanning, we have you covered.
Whether day, night or holiday, our 24/7 emergency services are always available to you. We provide a comprehensive approach which includes expert troubleshooting and repairs, emergency generator capabilities, preventative audits and more. Contact Cardoso Electrical Services when you are in need of a professional electrician in Somerville, MA.