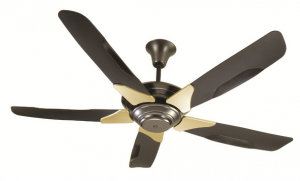 Although Central Air Conditioning & window units have become quite popular, there's so many benefits to using a ceiling fan. For starters, you can significantly cut down on your electric bill!
Circulation
Especially during those warm, summer months ceiling fans are in high demand. Fans draw cool breezed when paired with an open window or door. They also circulate heat in the winter and when reversed they push rising, warm air back down!
Beautiful Decor
Rather then using a bulky, window unit go for a ceiling fan. There is a sea of designs including different styles and colors of blades. Ceiling fans can also be easily installed in ceiling light fixtures and are less bulky than boxed fans.
Save a Bundle
Ceiling fans typically use a fraction of the energy, making them much less expensive than air conditioners. The more you use this, the cheap your bill will be. Who doesn't love that?