Industrial electricians are in extremely high demand and work in a variety of fields including mining companies, electrical firms, steel production and more. These types of electricians must know the basics along with understanding how to work with robotic equipment.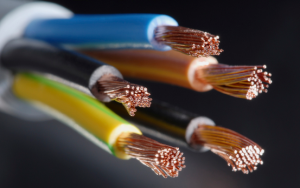 While robots have become increasingly useful in the manufacturing department, there are still many issues involved that must be remedied by an electrician. Proper schooling must be accomplished prior to becoming an industrial electrician. This means the aspiring electrician must have completed his or her high school career, 9000 hours of apprenticeship and a basic examination.
Industrial electricians must do more than work under extreme conditions. They must also be clear communicators, work in tight spaces and be able to climb machines. For more information on industrial electrician services, contact Cardoso Electrical. Our team is filled with talented industrial electricians and we service Quincy,  Cambridge, Malden, Somerville and the entire Greater Boston Area.