As fire alarm systems age, they require a certain level of maintenance and in some instances, need to be replaced. When smoke detectors are cleaned on a regular basis, they can accumulate dust and lose sensitivity. Detectors with a high sensitivity could actually be falsely set off until it is returned to its response threshold. An increased sensitivity also means that the smoke detector can go off when there is tobacco or cooking being done in the room; things that would not have triggered a normal alarm.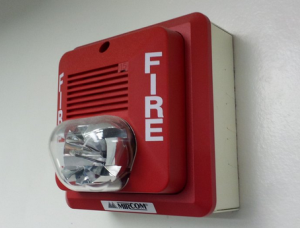 A replacement fire alarm system poses many benefits such as sensitivity testing, drift monitoring, management and system events logging. Having features such as these can significantly reduce the costs of periodic testing and maintenance. If a fire alarm does not meet the sound pressure level that is necessary to alert someone, then it should be changed immediately.
If a property is being renovated or there are new tenants, installation of a new system may be required. Changes in fire codes could make it mandatory for a building to acquire a new fire alarm. When you're in need of a fire alarm system upgrade, remember to never install this by yourself.